The people behind YACHTLITE
How we think, how we work
Creativity, enthusiasm and passion are important prerequisites for any success story – just as it is at YACHTLITE.
When we first presented our ideas at Boot Düsseldorf in 2003, we didn't dare to imagine that we would set such trends in the yacht sector. Neither did we anticipate that our illuminated names and logos would be implemented many thousands of times around the world – from small tenders to the current 180-metre mega yacht.
5 main reasons for YACHTLITE
1 Competence
YACHTLITE's experts always develop the optimal solution for even highly complex requirements and the most demanding wishes. That's why we are internationally renowned for our first-class advice and outstanding service..
2 Quality
YACHTLITE solutions are characterized by a high degree of craftsmanship and the undisputed best quality achievable with the current state of the art technology.
3 Reliability
We operate with highest precision and reliability and guarantee optimal on-time delivery. This is also ensured by our worldwide network of service and sales partners.
4 Individual manufacture
For us every customer and every order is unique. According to detailed specifications, we manufacture exquisite individual pieces to the highest standards of craftsmanship and technical perfection.
5 Integrity and discretion
As a service provider for a very distinguished and exclusive clientele, highest discretion is a matter of course for us. We maintain the strictest confidentiality in all matters concerning our clients and assignments.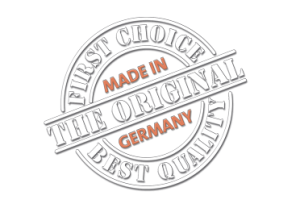 From Hanover/Germany to all corners of the globe
An owner-managed company, YACHTLITE has its headquarters in Hanover/Germany. It is here that our professional team of designers, constructors, electrical engineers and lighting experts operate, and where the individual customer orders are manufactured by hand in our own workshop. Highest precision is the be-all and end-all, because our aim is to always supply each and every one of our customers with the best possible quality. We are not satisfied until our customers are completely satisfied.
Internationally connected
As a provider of sophisticated lighting solutions in the maritime sector and a member of the Deutsche Yachten / Superyacht Germany Group, we are of course regularly present at all important trade fairs and events all over the world. At each event we look forward to deepening existing contacts and making new ones. It's from these conversations and encounters that new relationships, ideas, projects – and also again and again new YACHTLITE concepts and services are developed. Our partner network has taken on worldwide dimensions, so we can offer our customers optimum support in sales, advice, consulting, supervision and installation at all times.
The YACHTLITE story is always on-going. We want to continually surprise and inspire our customers and partners with exciting new ideas and applications. Because also for the future the fact remains that YACHTLITE is and always will be the original!
Maritime greetings
Kristin Schädel & Stefan Wienecke
If you have any questions or comments, please do not hesitate to contact us at any time. Please use our contact form.