StairLite
Individually designed stair and step illumination
Featuring the ship's name, logo or your initials, the small StairLite LED lamps ensure safety on board, accentuate the ship's design and complement the yacht's equipment as a charming accessory. These individually designed, personalised stair lights can be installed in steps, staircases and cockpits and are also ideal for door lighting or room numbers, etc.
For further information or price inquiries please send an email via our contact form.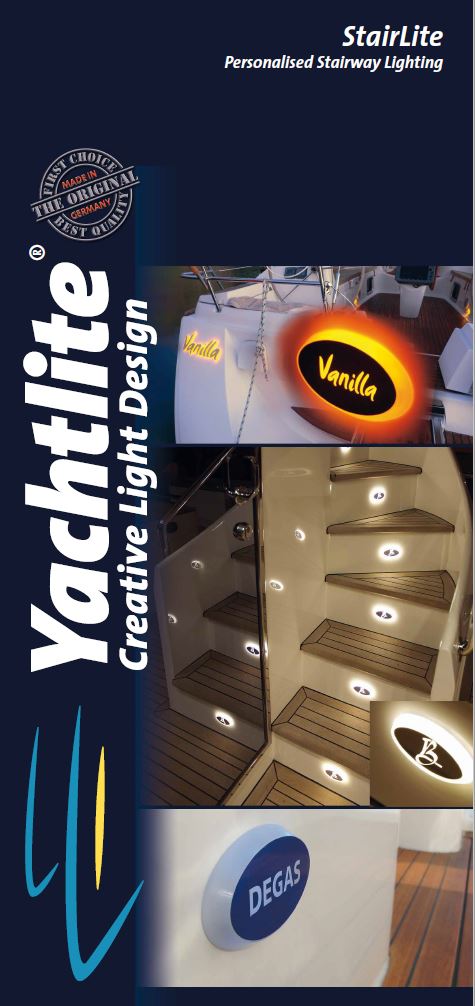 StairLite Flyer
The film or stainless steel front on illuminated acrylic can be individually designed as desired. Special shapes and neutral surfaces are of course also possible.
10 mm thick acrylic
Front with stainless steel or high-performance film in the colour of your choice
Neutral surfaces possible (without name or logo)
LEDs in warm white, cold white, blue, red, green, yellow and orange
Can be directly connected to 12- or 24-volt electrical systems
Simple assembly with template provided
Minimum order 5 pieces with identical design
Special formats available on request
RGB optional on request
Other surface materials on request